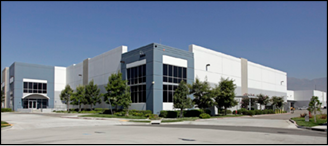 Property Name:
Hyssop Industrial
Location:
Rancho Cucamonga, California
Property Type:
Industrial/Warehouse
Transaction Type:
Refinance
Loan Amount:
$5,230,000
Details:
Q10 | Westcap arranged a 10-year fixed term nonrecourse loan with a fixed rate of 4.06% through our exclusive life company correspondent Sun Life of Canada for a single-tenant industrial property in Rancho Cucamonga, California. The past tenants lease was coterminous with the past life company loan and Sun Life got comfortable with the loan based off the low market vacancy and low leverage request. The borrower was able to have a new tenant with a signed lease prior to closing the loan.
More Info: Stephan Coste at 310-362-6134 or

contact me